Community Center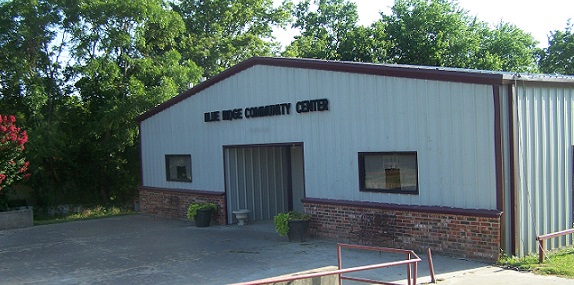 Address:
200 W. Tilton Street
Blue Ridge, Texas 75424
Blue Ridge City Council meets here the first Tuesday of every month.
Have Your Next Event Here!
Birthdays
Anniversaries
Celebrations

Weddings
Retirements
Reunions
The City of Blue Ridge is NOT responsible for booking, scheduling or fees associated with the Community Center. The Community Center is NOT owned by the City of Blue Ridge.
Please contact one of the numbers provided below for booking, scheduling, fees or any questions or concerns regarding the Community Center.