New Resident Resources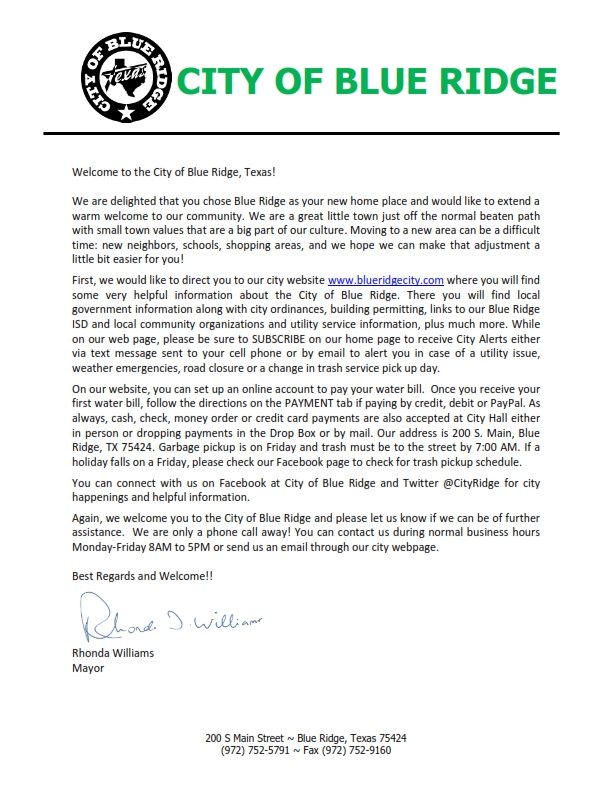 The following information should help ease the transition of moving into the area for new residents.
Frequently Asked Questions
How do I sign up to receive Alerts and News & Notices?
Simply click the "Subscribe" button located on the right-hand side of the home page.  Fill out the brief form with your preferred contact information and click submit.  That's IT!!
Where do I go to vote?
All City elections are conducted by the City of Blue Ridge please visit the elections page for locations and upcoming election information.
For all other elections, contact Collin County Elections at 972-547-1990 or visit their website at https://www.collincountytx.gov/elections/Pages/default.aspx.