Ordinances
An ordinance is a law passed by a your City of Blue Ridge government. Ordinances for the City of Blue Ridge may be found below. (if available)
If you have any questions regarding a particular ordinance, please call City Hall and we will be happy to help you.
Click here for the Codification: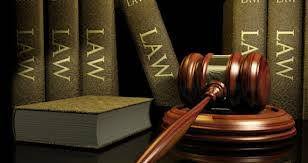 Engineering Standards:
As Engineering Standards are drafted, amended, approved and/or adopted by the City, said standards shall be included and substituted for the existing Engineering Standards, and shall thereafter have the same force of law and effect as if originally adopted hereby. Prior to the adoption of an new or amended provision within the Engineering Standards, such new or amended provision shall be posted on the Ordinance page contained on the City of Blue Ridge's official website.
Below is a link to PDF's of the design manuals.
Frequently Asked Questions
May I burn trash and leaves inside the city limits?
No, burning is not allowed in the city limits.  Please contact city hall if you have any questions.
May we pop Fireworks inside the City?
No - Fireworks are not allowed inside the City.  Check for controlled fireworks events such as the Freedom Celebration at First Baptist Church Blue Ridge on Highway 78.